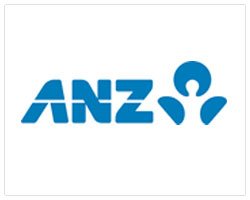 Australia and New Zealand Banking Group Limited
Labuan Branch

Licence No 110110C
Swift Code : ANZBSGSX

www.anz.com/malaysia

Labuan Office
Address
Level 5I(1), Main Office Tower, Financial Park Labuan, Jalan Merdeka, 87000 Labuan F.T., Malaysia
Tel. No
60-87-451588
Fax No
60-87-431588
Contact Person
Tracy Ong Guat Kee
Email
Tracy.Ong@anz.com
Marketing Office
Address
Unit 02-02, Level 2, Menara Dion, 27 Jalan Sultan Ismail, 50250 Kuala Lumpur, Malaysia
Tel. No
603-20781588
Fax No
603-20781589
Contact Person
Tracy Ong Guat Kee
Email
Tracy.Ong@anz.com
Corporate Profile / Background
ANZ Labuan branch will serve as one of ANZ's regional booking centres, offering a range of products & services that meet the needs of the Bank's institutional customers.

The activities of the Labuan branch is modelled as a wholesale bank with a focus on selected corporate, institutional and public sector clients, to provide them with integrated financial solution services.

The products and services offered (or to be offered subject to product approvals on case by case basis) by the Labuan branch include Deposit Accounts, Credit Facilities (including but not limited to bilateral loans, Syndicated Loans, Project Financing, Export Finance and Structured Asset Financing), Trade Finance Facilities, Over-the-Counter products (ie. Currency & Interest Rate Swaps, Commodity Hedging, Structured Investment products in foreign currencies) and Project Advisory.

ANZ Labuan branch has an established marketing office in Kuala Lumpur ("KL") to facilitate its marketing activities. Labuan branch's marketing strategy is to build up the business volume by leveraging on ANZ's core industry expertise in Agriculture, Natural Resources and Infrastructure sectors and relationship with its network clients. Utilising the strategy of cross-selling and referrals within the network, ANZ expects to build up the business for the Labuan branch over the next three years to a sustainable level.

Our long term strategy is to create a portfolio of clients from other Asian countries that views Labuan as an alternative booking centre outside its own geography although ANZ's main focus clients will be predominantly large Malaysian companies with a regional presence, Malaysian Government related entities & financial institutions that have cross border financing requirements and/or are looking to access the ANZ network for their banking needs.
Product and Services Offered
Credit Facilities
Deposits
Currency Offered : -
Remittances / Funds Transfer