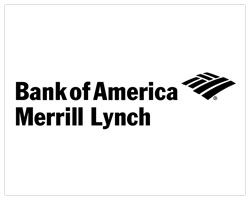 Bank of America National Association
Labuan Branch

Licence No 940030C
Swift Code : BOFAMY2XLBN


Labuan Office
Address
Level 10 (F1) Main Office Tower, Financial Park Labuan Complex, Jalan Merdeka, 87000 Labuan
Fax No
+6087-424-778
Corporate Profile / Background
"Bank of America Merrill Lynch is one of the world's largest financial institutions providing a comprehensive array of market, industry, product and strategic advisory expertise to help our clients succeed in Asia and around the globe. The company serves clients through operations in more than 40 countries, including twelve countries in the Asia Pacific region. Bank of America Corporation stock (NYSE: BAC) is a component of the Dow Jones Industrial Average and is listed on the New York Stock Exchange.

We are a leading global provider of corporate and investment banking services, global markets sales and trading capabilities, capital markets capabilities, research and wealth and investment management services. For clients in Malaysia and across the Asia Pacific region, we offer world-class solutions with more than 60 years of on-the-ground experience. Working seamlessly across regions and disciplines, we are committed to delivering the unmatched power of our global franchise to meet our client's range of financial objectives. Across the Asia Pacific region, we have been consistently recognized for providing unrivaled access, ideas, solutions and insights to our clients.

Our Malaysia platform offers clients a full range of capabilities including Investment Banking Advisory services, International Debt and Equity Capital Markets, Foreign Exchange and Fixed Income markets, Cash Management, Trade Finance, Funding and Leasing.

Corporate Social Responsibility (CSR) is a strategic component of business every day at Bank of America Merrill Lynch. In Malaysia and around the world, that means we operate in socially, economically, financially and environmentally responsible manner. We put our values into practice every day as we continuously work to integrate CSR into our daily operations, focusing where we can have the greatest impact."
Product and Services Offered
Conventional :
Credit Facilities
Deposits
Currency Offered : USD
Internet Banking
Remittances / Funds Transfer
Trade Services including Standby Letter of Credit & Bank Guarantee