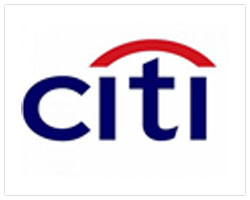 Citibank, N.A., Labuan Branch

Licence No 160117C
Swift Code : CITIMYKLLAB


Labuan Office
Address
Level 11(F), Main Office Tower, Financial Park Labuan, Jalan Merdeka, 87000 Federal Territory of Labuan, Malaysia
Tel. No
6 087-421181
Fax No
6 087-419671
Contact Person
Encik Noor-E-Akbar Bin Ali Akbar (also known as Sunny Akbar)
Email
sunny.akbar@citi.com
Corporate Profile / Background
Citi's footprint in Malaysia dates back to July 1959, two years after the country obtained independence from the British. Beginning with 17 employees in a two-storey shop house located at Medan Pasar, Kuala Lumpur, the organization has grown in tandem with the nation as a provider of premium financial service and innovative products.

Citibank Berhad was locally incorporated in 1994 and today spans across 11 branches in Kuala Lumpur, Selangor, Penang, Kuantan, Malacca and Johor. Citi has built a distinctive niche through market leading innovation and service; and is a market leader in credit cards, FX options, government bond trading, Securities Clearing & Settlement and Cash Management.

In 2010, Citi established a stockbroking company in Malaysia, underlining Citi's continued investment in Asia and its desire to play an expanded role in the local Malaysian capital market.

Citigroup also provides offshore financial services out of its office in Labuan, Malaysia. The country hosts a strategic site for Citi's centralized operations based in Kuala Lumpur and Penang, managing processes cut across a gamut of businesses and services for Global Transaction Services as well as Securities & Banking Clients in Asia & other regions. The centre of excellence in Kuala Lumpur also provides regional Anti-Money Laundering transaction monitoring to identify and prevent possible money laundering activities covering 18 countries and multiple businesses. The regional operation acts as a strong line of defence against terrorist financing and organized crime.

Citibank is the only foreign bank to be rated AAA by the Rating Agency Malaysia for 12 consecutive years.
Product and Services Offered
Conventional :
Credit Facilities
Deposits
Currency Offered : -
Internet Banking
Remittances / Funds Transfer
Trade Services including Standby Letter of Credit & Bank Guarantee
Islamic Banking
Deposits
Currency Offered : USD
Internet Banking
Remittances / Funds Transfer