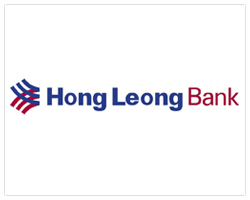 Hong Leong Bank Berhad, Labuan International Branch


Licence No 160118D
Swift Code : HLBLMY22


Labuan Office
Address
Level 6(G), Main Office Tower, Financial Park Labuan Complex, Jalan Merdeka, 87000 Labuan F.T. Malaysia
Tel. No
+6087 422253
Fax No
+6087 422263
Contact Person
Mr. Yap Kok Chung
Email
YapKC@hlbb.hongleong.com.my
Corporate Profile / Background
Hong Leong Bank Berhad, Labuan International Branch ("HLBLIB") was established in August 2016 and licenced under the Labuan Financial Services and Securities Act 2010. The establishment of HLBLIB forms as part of Hong Leong Bank Berhad's strategic direction to grow its ASEAN footprint and to institute an international franchise through the provision of cross-border treasury and business banking solutions.

Hong Leong Bank Berhad is one of the leading financial services organisations in Malaysia. With a heritage of more than 100 years, it provides comprehensive financial services covering consumer banking, business banking and trade finance, treasury, branch and transaction banking, wealth management, private banking and Islamic financial services. Its merger with EON Bank Group in 2011 has further embedded its position as a core banking franchise with an expanded distribution network of close to 300 branches across the country.

With a proven track record in value creation and a highly recognised brand, Hong Leong Bank has also been extending its footprint in the region, with branches in Singapore, Hong Kong and wholly owned subsidiaries in Vietnam and Cambodia. In China, the Bank has a 20% shareholding in Bank of Chengdu Co., Ltd., Sichuan and a consumer finance joint venture. Hong Leong Bank is a subsidiary of Hong Leong Financial Group Berhad, the financial services arm of the Hong Leong Group. Apart from banking, Hong Leong Financial Group is involved in the provision of insurance and takaful, as well as investment banking, unit trust, fund management and stock broking services.


Conventional :
Financing
Deposits
Currency Offered : USD / GBP / EUR / JPY / HKD / SGD / CNY
Remittances / Funds Transfer
Trade Services including Standby Letter of Credit & Bank Guarantee
Treasury Services