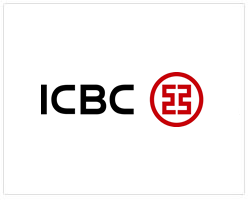 Industrial and Commercial Bank of China (Malaysia) Berhad
Labuan International Branch

Licence No 150116D
Swift Code : ICBKMYKL (for ICBC Malaysia)

Swift Code : ICBKMYKLLAB (for ICBC Malaysia, Labuan International Branch)

www.icbcmy.com

Labuan Office
Address
Unit Level 5(B), Main Office Tower, Financial Park Labuan, Jalan Merdeka, 87000 Labuan
Tel. No
087-581868
Fax No
087-581866
Contact Person
Mr. Lim Kok Fuat / Mr. Bonaventure Yang See Ping
Email
limkokfuat@my.icbc.com.cn / yangseeping@my.icbc.com.cn
Marketing Office
Address
Mezzanine Level, Menara Maxis, Kuala Lumpur City Centre, 50088 Kuala Lumpur
Tel. No
03-2301 3399
Fax No
03-2301 3355
Contact Person
1) Mr. Zhaomin
2) Mr. Jonathan Chin
3) Mr. Thomas Wee
4) Ms Jennifer Tan

Email
1) zhaomin@my.icbc.com.cn
2) jonathanchin@icbc.com.cn
3) thomaswee@my.icbc.com.cn
4) jent@my.icbc.com.cn

Corporate Profile / Background
Industrial and Commercial Bank of China (Malaysia) Berhad ("ICBC Malaysia") is a wholly-owned subsidiary of Industrial and Commercial Bank of China Limited ("ICBC").

ICBC Malaysia was incorporated in Malaysia on 28 January 2010 with its head office located at Level 10, Menara Maxis, Kuala Lumpur City Centre, 50088 Kuala Lumpur, Malaysia. At present, ICBC Malaysia has established five branches which located at Kuala Lumpur, Puchong, Johor Bahru, Kuching and Labuan.

ICBC Malaysia's mission is to provide innovative financial solutions, offer local support for international banking needs, to further enhance the strong bilateral and economic ties between Malaysia and China, as well as to make ICBC the preferred premier bank.
Product and Services Offered
Conventional :
Credit Facilities
Deposits
Currency Offered : MYR / HKD / SGD / AUD / CNY / USD / JPY / EUR / GBP / CHF / CAD
Internet Banking
Remittances / Funds Transfer
Trade Services including Standby Letter of Credit & Bank Guarantee
Treasury Services
Wealth Management