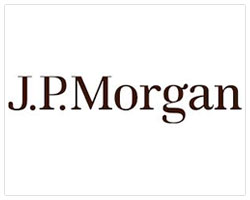 JPMorgan Chase Bank, N.A.

Licence No 960054C
Swift Code : CHASMY2A

jpmorgan.com

Labuan Office
Address
Unit 5(F), Level 5, Main Office Tower, Financial Park Labuan, Jalan Merdeka, 87000 Labuan, Malaysia
Tel. No
03 2718 0794 / 03 2718 0789
Fax No
087 - 424390
Contact Person
Mr. Mark Ling
Email
mark.lk.ling@jpmorgan.com
Corporate Profile / Background
JPMorgan Chase Bank N.A. Labuan branch operates under the umbrella of the Global Corporate and Investment Bank of JPMorgan, one of the world's leading investment banks, as evidenced by the breadth of its client relationships and product capabilities.

The Global Corporate and Investment Bank has extensive relationships with corporations, financial institutions, governments and institutional investors worldwide. It provides a full range of investment banking and commercial banking products and services, including advising on corporate strategy and structure, capital raising in equity and debt markets, sophisticated risk management, market-making in cash securities and derivative instruments in all major capital markets. It also commits the firm's own capital to proprietary investing and trading activities.

The Labuan unit of JPMorgan supports the Global Corporate and Investment Bank in its business strategy in Asia Pacific of which Malaysia remains an important market for a variety of its product applications and services. In particular, JPMorgan Chase Bank N.A., Labuan branch will continue to engage in discussions with the bank's client base on trade financing, deposit taking, risk management structures, and custodial services with a view of adding value to the JPMorgan franchise in Malaysia.
Product and Services Offered
Conventional :
Credit Facilities
Deposits
Currency Offered : USD / SGD / AUD / EUR / GBP / JPY
Remittances / Funds Transfer
Trade Services including Standby Letter of Credit & Bank Guarantee
Treasury Services