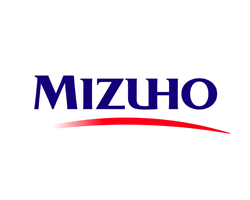 Mizuho Bank, Ltd.
Labuan Branch

Licence No 930014C
Swift Code : MHCBMY2L


Labuan Office
Address
Level 9 (B) & (C), Main Office Tower, Financial Park Labuan, Jalan Merdeka, 87000 Labuan FT, Malaysia
Tel. No
087 - 417 766
Fax No
087 - 419 766
Contact Person
Ms Naoko Oshikiri
Marketing Office
Address
Level 27, Menara Maxis, Kuala Lumpur City Centre, 50088 Kuala Lumpur, Malaysia
Tel. No
03 - 2070 6880
Fax No
03 - 2070 6870
Contact Person
Ms Naoko Oshikiri
Corporate Profile / Background
Mizuho Bank, Ltd. and Mizuho Corporate Bank, Ltd. merged on July 1, 2013, marking a new beginning as a single entity named Mizuho Bank, Ltd.

The two pre-merger banks worked tirelessly since their inception in April 2002 to provide the most comprehensive service to meet the needs of both their individual and corporate customers. Through its network comprised of 455 domestic and 71 overseas offices, the new Mizuho Bank will strive to respond to the varying needs of all individual and corporate customers more precisely and expeditiously than ever before by making optimal use of the strengths and advantages that the two banks have cultivated to date.

As Japan's leading bank with one of the largest customer bases in the country, Mizuho Bank will draw on the group's comprehensive capabilities, group's biggest advantage, to implement its strategy of integrated management of banking, trust, and securities functions. Thus, it intends to become the "best financial services provider" by offering speedy, top-quality services to its customers based on an in-depth understanding of their needs.
Product and Services Offered
Conventional :
Credit Facilities
Deposits
Currency Offered : USD / JPY / SGD
Remittances / Funds Transfer
Trade Services including Standby Letter of Credit & Bank Guarantee