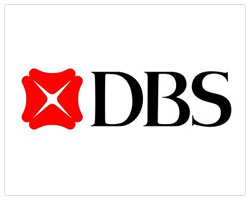 DBS Bank Ltd
Labuan Branch

Licence No 940031C
Swift Code : DBSSMY2A

http://alb-labuan.com/member-dbs.asp

Labuan Office
Address
Level 10A Main Office Tower, Financial Park Labuan, Jalan Merdeka, 87000 Federal Territory Labuan, Malaysia
Tel. No
+6087 595500
Fax No
+6087 423376
Contact Person
Mr. Abdul Raof bin Abdul Latiff
Email
raoflatiff@dbs.com
Co-Location Office
Address
#08-01 Menara Keck Seng, 203 Jalan Bukit Bintang, 55100 Kuala Lumpur, Malaysia
Tel. No
+603 2116 3888
Fax No
+603 2116 3901
Contact Person
Mr. Abdul Raof bin Abdul Latiff
Email
raoflatiff@dbs.com
Corporate Profile / Background
DBS Bank Ltd, Labuan Branch is licensed under Labuan Financial Services And Securities Act 2010 to carry our Labuan Banking Business. We provide foreign currency loans to Malaysian corporate and financial institutional customers. We do not provide Ringgit denominated loans and retail banking services as DBS is not licensed to conduct onshore banking services in Malaysia.

Through the years, DBS has been active in the Malaysian corporate banking scene. We have assisted Malaysian corporations raise offshore capital for their businesses as well as provided financial support for selected foreign companies who have businesses in Malaysia.

DBS Bank is recognised as one of the leading offshore banks in Malaysia through our role in Corporate and Institutional Banking. We are a leading arranger of syndicated foreign currency denominated loans and fixed income debt securities.
Product and Services Offered
We have extensive experience in raising bilateral and syndicated offshore funds for our clients' onshore and offshore requirements.

Part of the DBS Group's network

As part of an extensive international network with our head office in Singapore, DBS Labuan Branch is able to draw on the international expertise and support of our overseas core branch network.

We offer a whole range of banking services to serve the needs of our corporate and institutional customers, especially in funding their foreign investments. These include:
Banking Facilities :
Corporate and project financing
Syndicated loan facilities
Bank guarantees
Investment and Advisory Banking :
Financial advisory including hedging of currencies and commodities
Arrange, underwrite and placement of fixed income debt securities
Advise on Initial Public Offers, secondary listings and equity placements for Singapore and Hong Kong equity markets